Mission Statement
God calls us to proclaim the Love of God through Jesus Christ by our actions in worship, fellowship and in the community.
Our Council
Honoring our history and with our eyes on the future, our council is working hard to explore new ways that we can serve the community and reach out with God's love.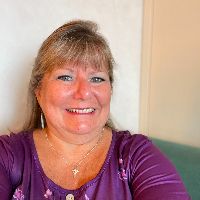 Gracemarie Sammarco
Council President
Grace has been a member of Living Water Lutheran Church since 2007 when she relocated from Long Island, NY to Kent Island, MD.
She has served on council since 2020. She has three grown daughters and grandchildren she adores as well as a spoiled cat. Joining Living Water Living Lutheran Church made her transition from NY to MD so much easier. The friends she made there were welcoming and loving. They are truly a church family.
Her favorite pastimes are going to the ocean and entertaining her friends and family.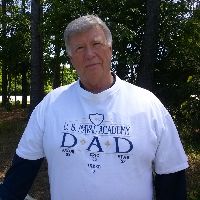 Steve Jakubowski
Vice President
Steve Jakubowski has been a member of Living Water Lutheran Church since the mid 90's. Prior to that he was a member of Grace Lutheran in Easton, MD. He is an Air Force veteran and spent 37 years at United Airlines retiring in 2003 as an international airline captain. He has served on the council at Living Water for the last 4 years. He has been married to fellow council member, Linda Jakubowski, for over 54 years. We had 4 sons and 8 grandchildren with one more on the way. We're excited to welcome a new pastor, Kendall Summers, to our congregation with renewed energy and invite you to join us Sunday mornings at 10am.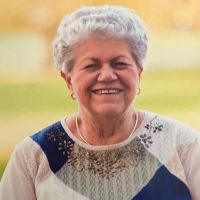 Ruth has been Treasurer of Living Water Lutheran Church since January l, 2021. She's married to her wonderful husband, Ed of 55 years and they have two beautiful daughters, Terri Pindell and Tracy Kaszuba.
Ruth has been working for Naden/Lean, LLC, CPAs and Business Consultants for over 30 years. Ruth loves what she does and that is why, when asked, she agreed to run for Treasurer of Living Water. Ed and Ruth joined our Living Water Church Family 4 years ago when they moved to Kent Island from Severn, Maryland where they had lived for 51 years. They are glad they made this move as it put them closer to their two daughters.
They are thankful that they found our Church Family when they needed it most. Living Water is a wonderful place to Worship and all of our members are a Blessing to know. Everyone pitches in when needed and she is thankful for their friendships.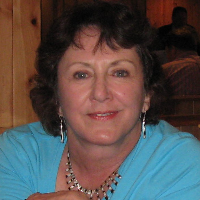 Linda Jakubowski
Secretary
Linda Ost Jakubowski is daughter of one of the Founding members of Living Water Lutheran Church. She has been a Lutheran all her life and enjoys the fellowship of the LWL church. She is currently the Secretary of the Church Council.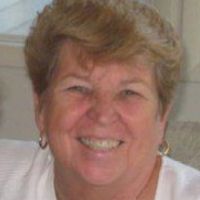 Judith Hurd
Council Member
Judith has been a resident of Bay City since 1997. She has been a member of LWLC for 20 years. Judith is also a member of the American Legion Auxiliary #278. She is a mother of four, grandmother of three and great-grandmother of two. Judith loves sewing, gardening and spending time with family and friends.
Shirley Klumpe
Council Member
Shirley was born in Albany, NY. She is a widow,mother of three and grandmother of four. Shirley retired December 1999 from Anne Arundel Community College Administrative Assistant, and also has worked as Administrative Assistant at New England Tech College, Real Estate agent in Virginia and Maryland. She's lived in NY, Ohio, West Virginia, Rhode Island. She's been involved serving in the following ways: church history: Church Secretary, President of the Woman's Group, communion assistant, refreshment organizer, plant tender, maintenance and served on council in several churches, maintained records, and makes communion bread. Shirley enjoys reading, quilting, gardening and cooking. She joined LWLC opening day, December 6, 1996.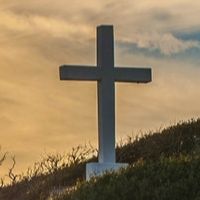 Carole Parks
Council Member
Carole and her mother were 2 of the original charter members of Living Water Lutheran Church. As lifelong Lutherans they were excited to be a part of a new ministry to share the Lord's word with others. It was such a blessing to grow the church within the community and bring followers to Christ. From the beginning Living Water Lutheran felt like not only a church that was warm and welcoming but a family of like believers that truly supported and loved each other. Being a member of the Living Water "family" is truly one of her greatest blessings !